august 16, 2009
Yep,
you read it correctly, I am building a 40K Space Marine halftrack.
I got a bit tired of 1/35 armor and a friend of mine, for whom I built the 4-wheel, M113-based, urban combat vehicle, wanted to have a vehicle, looking like a German halftrack. He had some specific parts he wanted to use, like the metal hood, the twin guns, the visionslits and the figures, but other then that I could go bananas on it.
So, I got busy..... and a bit carried away....
I used plastic card for the main body, tons of putty, loads of German 1/35 parts and a lot of other 40K bits and pieces.
This is how far I got so far.
The front;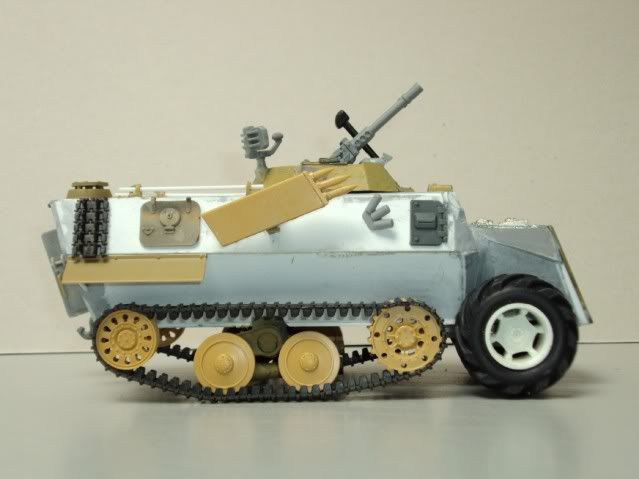 And with crew for comparrison
august 18, 2009
Some more in progress shots;
The front with added mudguards;
The turret with gunner;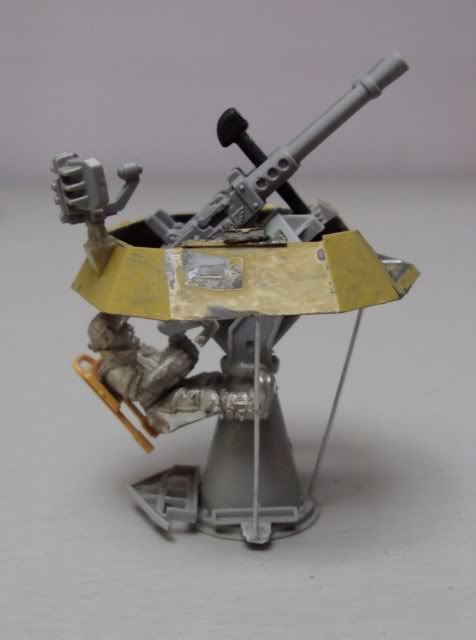 the bottom;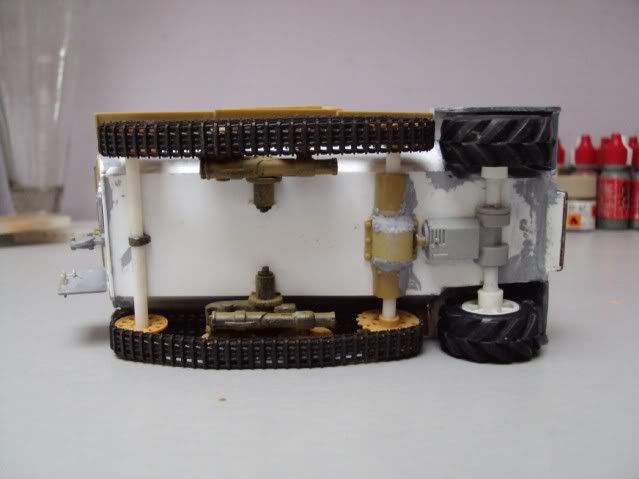 Overall shots;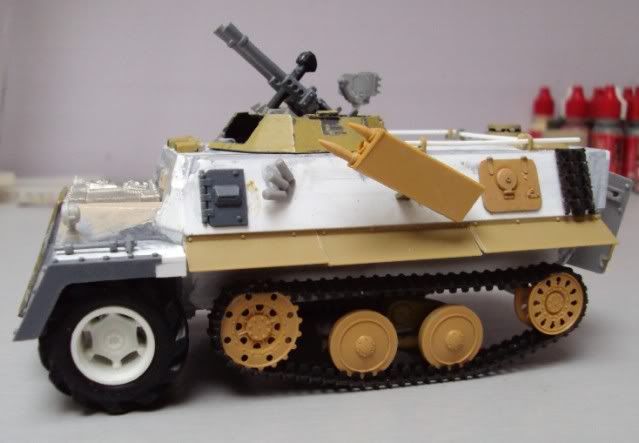 I need to do a lot more, like adding a seat, footpedels/controls and ammobins for the gunner, sand down more filler and add some more bits and pieces.... and off course: Paint!!
januari 22, 2010
It has been quite a while, but I made some progress again!
While I had the airbrush out to do some work on another build, I basically sprayed this one in between. It didn't quite go as planned, because I had a lot of overspray, so I had to correct that by hand. I deliberately made the edges of the green look rough.
In the meantime I have added more details, both on the exterior and the interior. I'll show those when painted.
january 30, 2010
While I was spraypainting my Sd.Kfz.251/22 I did this one too, while the other was drying.
The basics were simple; a green over sandyellow base. In the meantime a handfull of other details have been added to the vehicle too.
Painting is proving to get more and more difficult, with lots of overspray and clogging and such. I think my airbrush is starting to fall apart.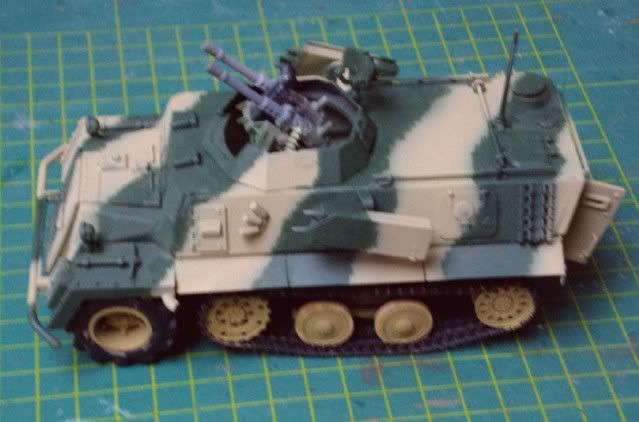 Then I did the other detailpainting by hand and I added decals. The next step were pinwashes and a first medium brown wash.
The whole thing needed a base, too.
The idea was to achieve an apocalyptic look; dark, debris- and remainsfilled, with both the halftrack and the previously built wheeld vehicle.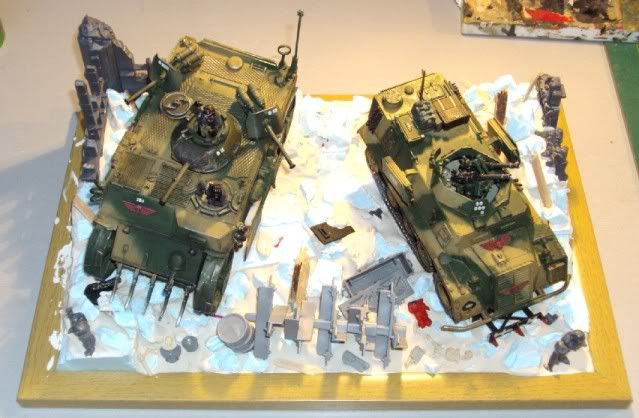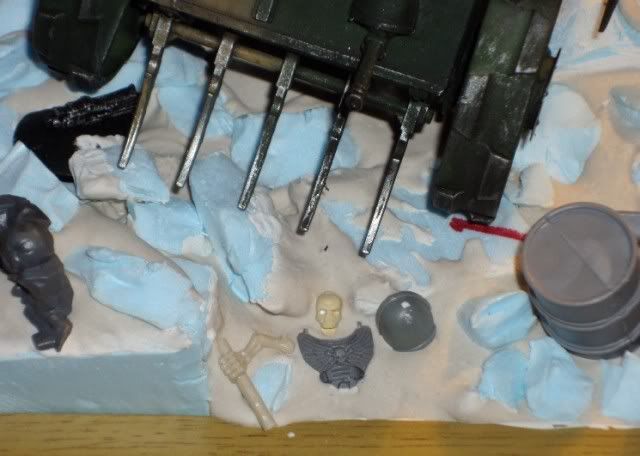 februari 2, 2010
Here's an update on the dioramabase;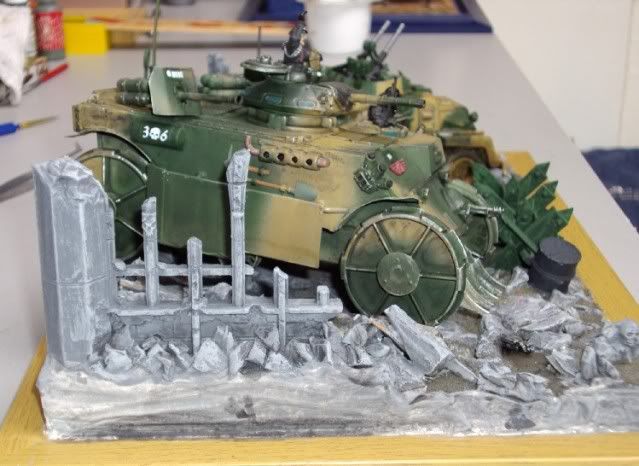 februari 3, 2010
Here's the final update on this build!
It is done!!
Well... except for a few figures that is...
Here's how it looks now; first some atmospheric pictures: