August 5, 2010
In order to break my modellinglow I started on an oldy: Tamiya's Sd.Kfz. 7/2 in order to try an idea I had for a long time; making a vehicle and crew, struggling through the Russian mud as spring sets in at the Eastern front.
I am using an old kit, just in case the whole thing goes wrong and ends up in the trashcan.
I wanted to "throw" the old kit together. Nothing fancy or complicated.... or so I thought.
Opening the ancient box (some of the sprues are from 1972!) I discovered I missed a few things; the Flakgun and one track. One of my friends sent me the gun and the missing trackissue was solved by cutting the one I had. I then glued this on top of the wheels and sunk the rest of the wheels in the mud.
But first I built the kit and added a small crew.
Here are some pictures;
The subassemblies;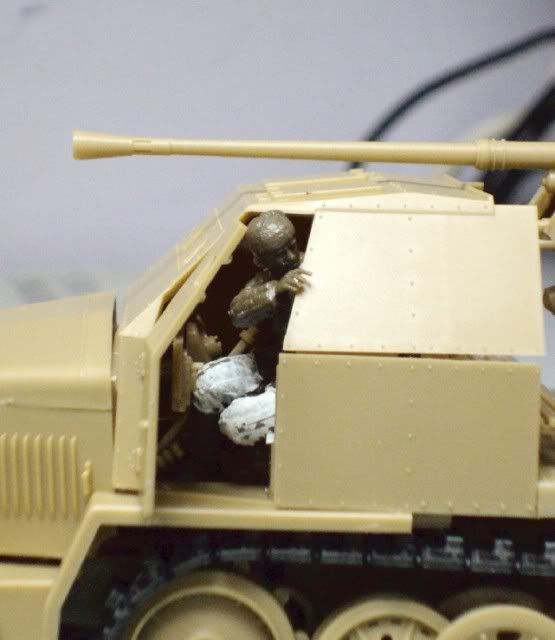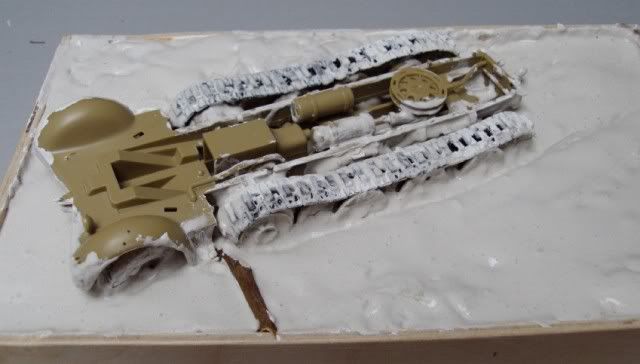 Just to do something different; a treegroup in the foreground: