April 2010
I finished some major dioramas lately and I guess I've grown a bit tired of dioramas and vehicles.
I am going to do some figures and vignettes for a change.
Next to my 120mm DLI officer and the guards' house vignette, I started another one, depicting Sword Beach, D-day, the landing of Lord Lovatt's Commando's, accompanied by the tunes of Bill Millin's pipes.
I am using MB's "Scotland the Brave"-set and will be converting them into Commando's.
The references I will be using, apart form the ones I found online;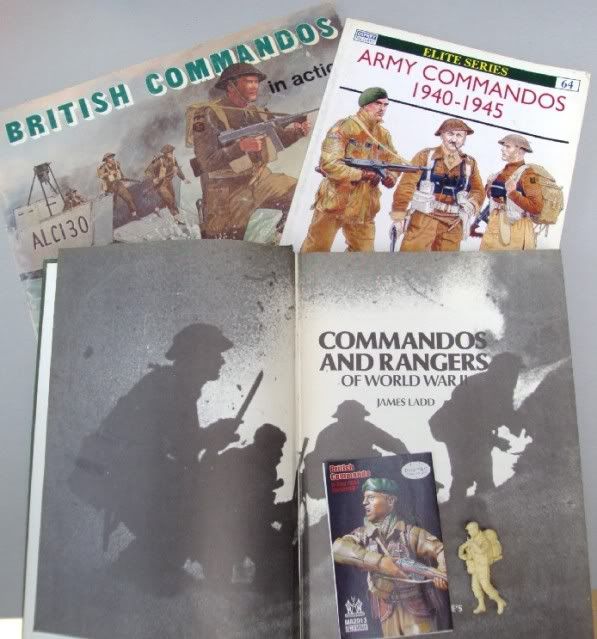 The plate that I will be using mainly;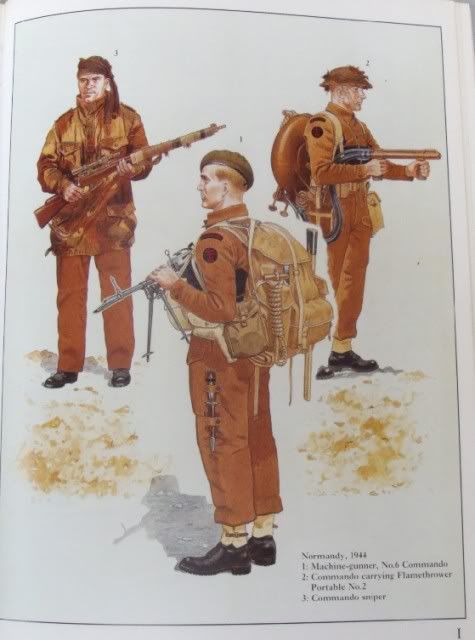 Detail is standard MB's; good in some areas, soft in others. Although I think that the faces are better then usual.
The hedgehog isn't entirely historically correct for Sword beach, but I think it adds the necessary look to the vignette.
April 4, 2010
The basic scene remains the same, but the props and surroundings have changed a bit.
I made a wooden anti landingcraft obstacle, which not only looks better, but gives teh men more space and it makes more sense this way.
september 15, 2010
I finally managed to get some work done on this little vignette.
The passing away of Mr. Millin and my own campaign "change those troops" did help!
I added most of the equipment and weapons, apart for the Millin-figure itself. It requires a bit more attention.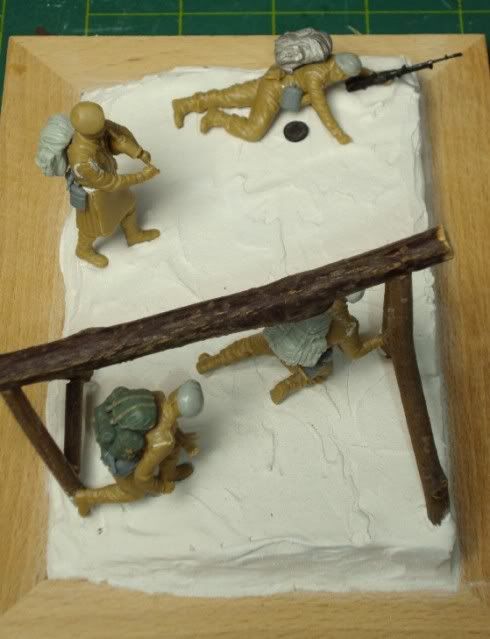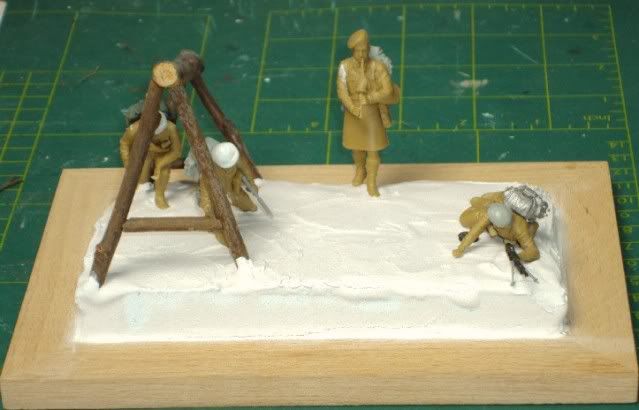 The dot next to the Vickersgunner is a drummagazine for it. I need to make a pouch for those too.
Now on to some strap- and beltmaking and then the painting...